Clients & Projects
Since its founding, Videotex has worked with a diverse group of clients and projects to implement interactive digital services.
Some Videotex clients and projects have included:
Membership Organizations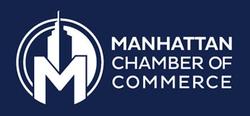 The latest version of the Manhattan Chamber of Commerce website reflects their new branding while integrating key functionality such as membership and renewals, events and registration, business directory, content management and videos. Past projects have included websites for specific Chamber business initiatives including 2nd Avenue merchants, financial literacy, green, LGBT, part-time jobs, technology, tourism, young professionals and workforce development.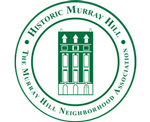 The Murray Hill Neighborhood Association (MHNA) promotes Murray Hill as desirable place to live, work and visit. Through a wide range of programs the association works to preserve the neighborhood's historic character, greening and beautification, liaising with local government officials, promote neighborhood businesses and offering educational, cultural and social events.
Live Streaming

Using Skype for Business, the 2017 Small Business Week, sponsored by Microsoft, opening panel was streamed live to viewers around the world.
The live stream was recorded and edited for distribution by Microsoft.

Live stream of NYC Health expert panel discussion at City College on the risks, symptoms and treatment of Ebola during the outbreak in New York City.
The live stream was recorded and edited for future viewing on demand.
International Marketplace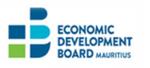 The Enterprise Mauritius marketplace was launched with the Economic Development Board Mauritius to promote exports from Mauritius. Validated companies were issued digital certificates to post trade leads and RFPs, create catalogs and transact.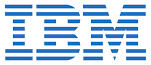 Working with IBM Global Services an international secure marketplace was launched for a consortium of Chambers of Commerce. The marketplace matched trade leads between member companies that had been validated by their Chamber of Commerce.
An enhanced private version of the marketplace TradeAlert was marketed with a startup IBNET, with validation of members provided through Dun & Bradstreet.
Telecommunication Networks

Videotex multi-protocol online service, distributed news, financial information and entertainment features through France Telecom in the United States and France.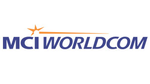 Videotex hosted online multilingual news and information services distributed through the MCI and Worldcom international data networks. When MCI and Worldcom merged, Videotex continued to host the competing services.
Educational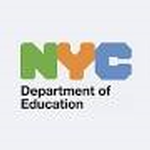 Videotex provided online services in conjunction with the New York Board of Education to help motivate students identified as at risk of dropping out of high school. The multi-year project was funded by Verizon, and included interactive features such as multiplayer trivia game that integrated questions from the curriculum.

Projects with The Roosevelt Institute included hosting The New Deal Network, a comprehensive resources library on the New Deal. Videotex also developed an interactive kiosk that featured biographies of key people in the Roosevelt administration funded by donors.
Internet Television

Distribution of live television, video-on-demand library and original content to the African diaspora in North America and Europe. Customers access the subscription based service with an Android IPTV receiver, Roku, mobile apps and other devices.

HaitiBoxTV brings a package of live Haitian and international channels and video-on-demand library to the Haitian diaspora in North America and Europe.
In addition, live Haitian and international television is distributed in Haiti through Natcom, a local ISP.